Vol 10 (2022): November
Islamic Education
Learning Arabic using the Al-Arabiyah Baina Yadaik Book at the University Pembelajaran Bahasa Arab dengan menggunakan Buku Al-Arabiyah Baina Yadaik di Universitas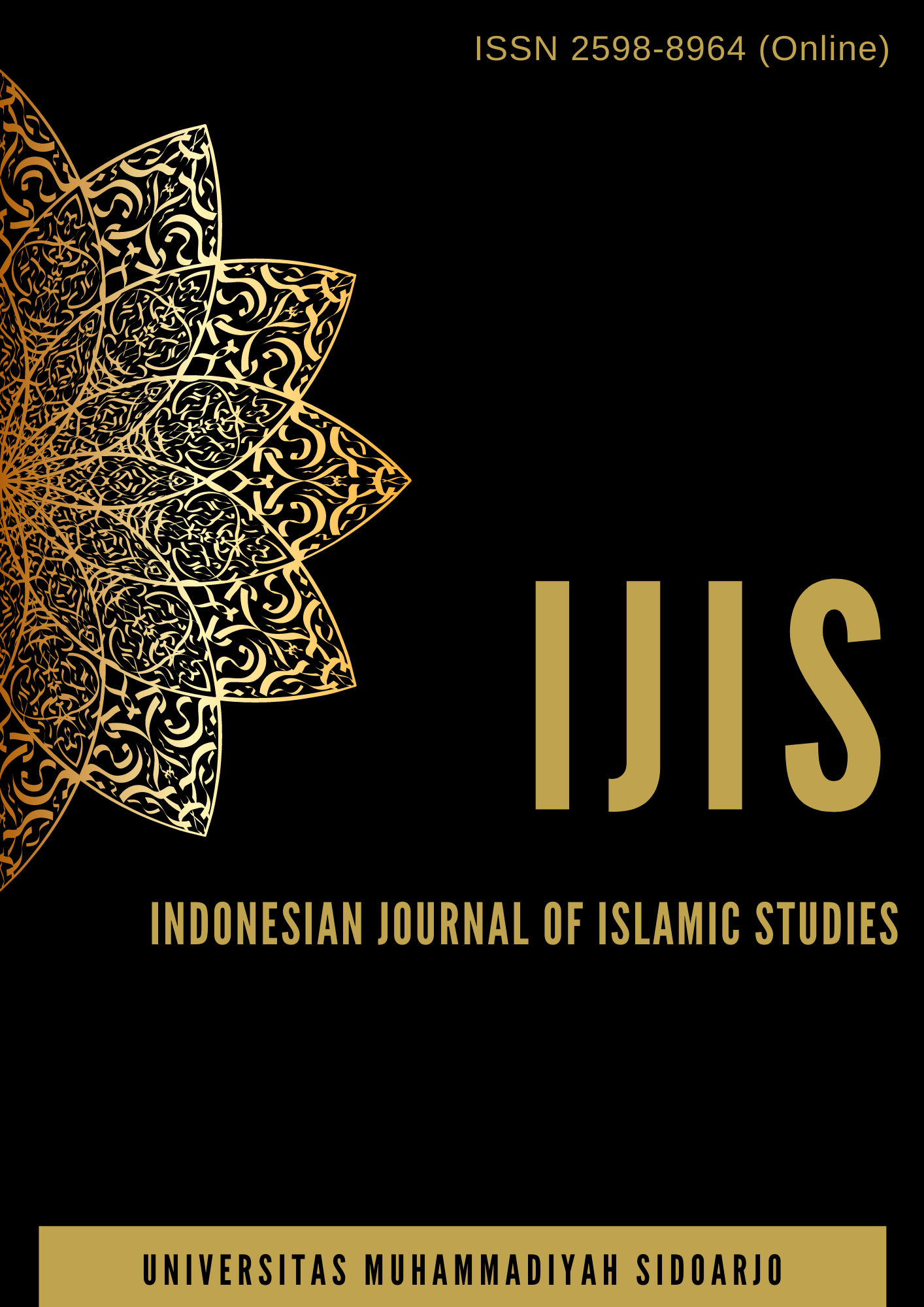 Picture in here are illustration from public domain image or provided by the author, as part of their works
Published
November 28, 2022
Keywords
Arabic language Learning

,

Use of Books

,

Al-Arabiyah Baina Yadaik Book
Copyright (c) 2022 Siti Arafa, Imam Fauji
This work is licensed under a Creative Commons Attribution 4.0 International License.
Abstract
The purpose of this study was to describe Arabic language learning using the book Al-Arabiyah Baina Yadaik Di Mustawa Tamhidi Di Ma'had Umar Bin Al-Khattab Putri Muhammadiyah University of Sidoarjo. This study uses a qualitative research approach. Data collection techniques in this study by carrying out observations, interviews and documentation. The data analysis technique used in this research is Miles and Huberman data analysis technique. The results showed that: Preparation before learning Arabic, namely: Preparing the Lesson Plan (RPP), opening a dictionary, preparing learning media and studying the pattern of practice questions. The process of learning Arabic, which uses a communicative method. Evaluation of Arabic learning, namely formative evaluation and summative evaluation. Supporting factors are learning media, dictionaries, preparation, motivation and google. While the inhibiting factor is that at the beginning of learning there are some students who do not have the al-arabiyah baina yadaik book, when students do not do the assignments given by the teacher, students do not bring dictionaries into the classroom while learning, and the learning audio has not been updated.
References
Wahyudi Imam, Ada Apa dengan Bahasa Arab ?, Cet. 1. Surabaya: Pustaka Syahab, 2013.
Kementerian Agama Republik dan Diroktorat Jendral Pendidikan Islam dan Direktorat KSKK Madrasah Indonesia, "KEPUTUSAN MENTERI AGAMA NOMOR 183 TAHUN 2019 TENTANG KURIKULUM PAI DAN BAHASA ARAB PADA MADRASAH," Jakarta: Kementerian Agama Republik Indonesia, 2019.
U. F. Rahmah, "PROGRAM PEMBELAJARAN BAHASA ARAB DI SMP PLUS AL-AQSHA JATINANGOR SUMEDANG," AN NABIGHOH, vol. 21, no. 02, pp. 256–266, 2019.
Uril Bahruddin, BISA BAHASA ARAB BUKAN HANYA MIMPI: 33 Gagasan Efektif Menggeliatkan Belajar Bahasa Arab, Cet.1. Sukoharjo: Tartil Institute, 2016.
عبد الرحمن بن إبراهيم الفوزان وآخرون, العربية بين يديك (الجزء الأول). الرياض: العربية للجميع, 2014.
عبد الرحمن بن إبراهيم الفوزان وآخرون, "العربية بين يديك (الجزء الثاني)." العربية للجميع, الرياض, 2014.
Siyoto Sandu dan M Ali Sodik, Dasar Metodologi Penelitian, Cet.1. Yogyakarta: Literasi Media Publishing, 2015.
Sugiyono, Metode Penelitian Kuantitatif, Kualitatif dan R&D. Bandung: ALFABETA, 2019.
Nurdin Ismail dan Sri Hartati, METODOLOGI PENELITIAN SOSIAL. Surabaya: Media Sahabat Cendekia, 2019.
N. Yayan, MET ODOLOGI PEMBELAJARAN BAHASA ARAB. Bandung: Zein Al-bayan, 2008.
علي عبد المحسن عبد التواب الحديبي, دليل معلّم العربية للناطقين بغيرها. الرياض: مركز الملك عبد الله بن عبد العزيز الدولي لخدمة اللغة العربية, 2015.
Ahmad Nahjiah, BUKU EVALUASI PEMBELAJARAN, Cet. 1. Yogyakarta: INTERPENA, 2015.
أسامة زكي علي, المرجع في تعليم اللغة العربية لأغراض خاصة. الرياض: مركز الملك عبد الله بن عبد العزيز الدولي لخدمة اللغة العربية, 2017.