Vol 11 (2023): February
Islamic Education
Arabic Language Development Program at Islamic Boarding Schools in Sidoarjo Regency Program Pengembangan Bahasa Arab di Pondok Pesantren Kabupaten Sidoarjo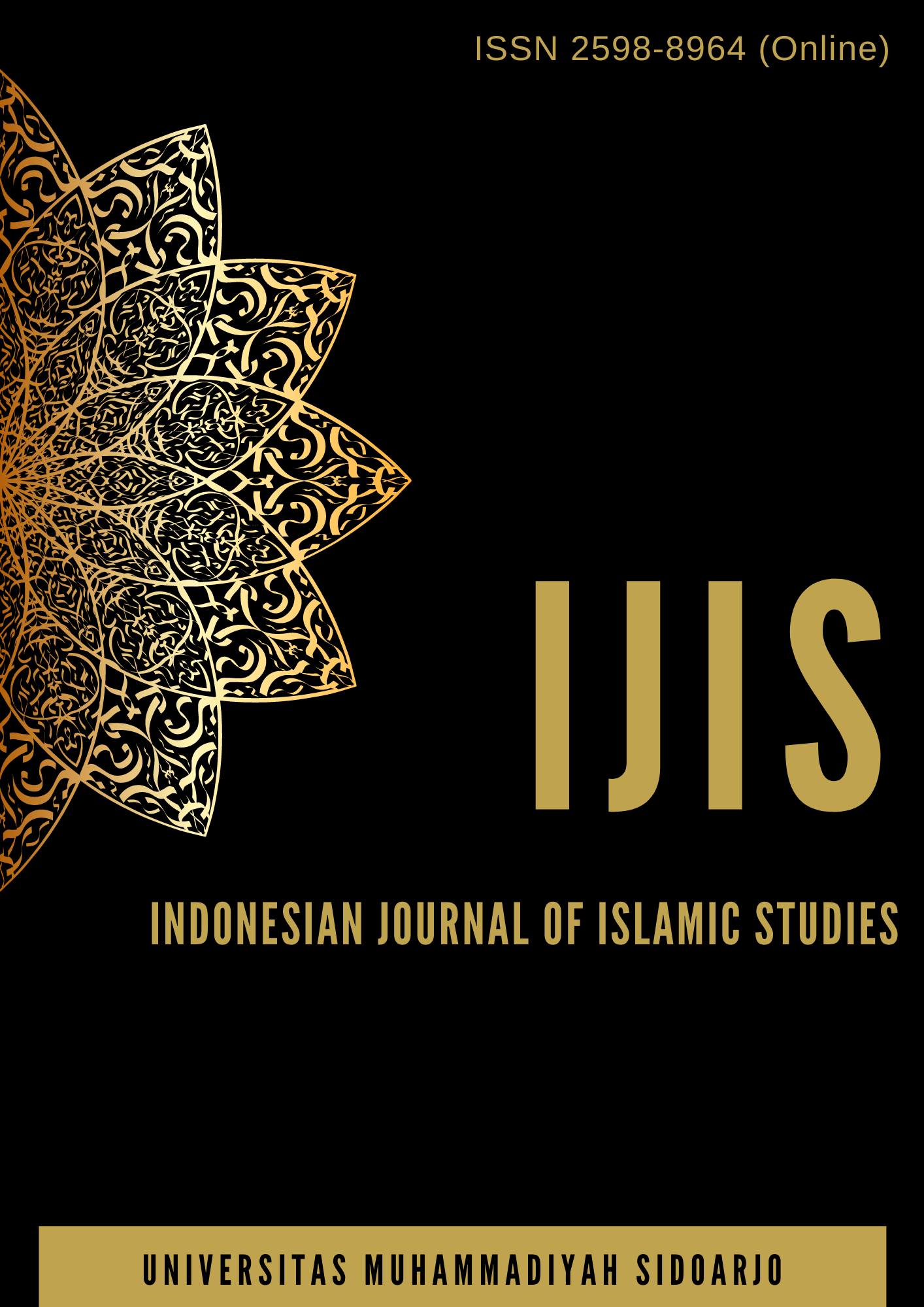 Picture in here are illustration from public domain image or provided by the author, as part of their works
Published
February 27, 2023
Keywords
Development Program

,

Inhibiting and Supporting Factors
Copyright (c) 2023 Zakiyyatul Aini, Doni Septi
This work is licensed under a Creative Commons Attribution 4.0 International License.
Abstract
By looking at the students who often communicate in javanese and less applying linguistics they can make less maximum. With the reality that exists in Islamic boarding school, it shows that there are several factors. In an institution requires effort and programs development of good Arabic so that students, and students can develop skills in Arabic. The research is a qualitative research where the data researchers get will be explained descriptively, and the methode used ai by wat of observation, interviews and documentation. The results of the study show (1) the language development program there are a lot of Arabs at the Annur Sidoarjo Muhammadiyah Islamic Boarding School improve students&rsquo language skills (2) The inhibiting factor is the teacher less competent, less supportive environmet, less time and facilities infrastructure is still lacking (3) Sipporting factors ustadz- ustadzah ISMUBA graduates from well known boarding school snd universities, there are organitation from student (IPM) and different subjects support.
References
M. F. Faizi et al., مجلة اسيوط للدراسات البيئة, vol. العدد الحا, no. 1, p. 43, 2017, doi: 10.1017/CBO9781107415324.004.
M. Fathoni, "Maharah Istima '," J. Komun. dan Pendidik. Islam, vol. 1, p. 2020, 2018, [Online]. Available: file:///C:/Users/USER/Downloads/162-308-1-SM.pdf
A. Muradi, F. Tarbiyah, I. Antasari, J. A. Y. Km, and A. Pendahuluan, . no. 1, pp. 140–149, 2013.
R. Khumairoh, "Analisis Hubungan Latar Belakang Pendidikan Dengan Kemampuan Berbicara Bahasa Arab Siswa Kelas X Kota Malang," Semnasbama Semin. Nas. Bhs. Arab Mhs., vol. 7, no. 1, p. 46, 2020.
Edi setyawan C., "Pengembangan Pembelajaran Kemahiran Berbicara Bahasa Arab Menggunakan Pendekatan," J. At-Ta'dib, vol. 12, no. 2, pp. 161–184, 2017.
S. Sirajuddin, "Penerbit Pustaka Ramadhan, Bandung," Anal. Data Kualitatif, p. 180, 2016, [Online]. Available: https://core.ac.uk/download/pdf/228075212.pdf
Risnayanti. (2004). Skripsi Implementasi Pendidikan Agama Islam di Taman Kanak- kanak Islam Ralia Jaya Villa Pamulang. Jakarta: Perpustakan Umum.
S. Sarif, S. Arab, and A. Pendahuluan," A Jamiy," vol.06, no. 1, pp. 72-93,2017
C. Harrison, "Contingency Leadership Theory," Tradit. Paradig. Leadersh., vol. 1, no. 1, pp. 76–87, 2020, doi: 10.1007/978-3-030-40805-3_3.
Majid, A. (2005). Perencanaan Pembelajaran. Bandung: Remaja Rosdakarya.
Pradita., H. N. (2017). Implementaasi Program Sekolah Sehat Di SD N Tegalrejo 1 Yogyakarta. Spektrum Analisis Kebijakan Pendidikan 6, no. 1 , 20–28.
Mahyudin, A. F. (2012). Pembelajaran Bahasa Arab, Cet. Ke-2. Jakarta Pusat: Direktoral Jenderal Pendidikan Islam Kementrian Agama.
Hamid, B. M. (2012). Metode & Strategi Pembelajaran Bahasa Arab. Malang: UIN-MALIKI PRESS.
D. K. Nisa' and J. Ni'mah, "Pengembangan Bahan Ajar Mahārah Al-Kitābah Berbasis Pendidikan Karakter Bagi Mahasiswa Program Studi Pendidikan Bahasa Arab Stai Attanwir Bojonegoro," J. Al Bayan J. Jur. Pendidik. Bhs. Arab, vol. 9, no. 1, 2017, doi: 10.24042/albayan.v9i1.1241.
M. Ichsan, "Psikologi Pendidikan Dan Ilmu Mengajar," J. EDUKASI J. Bimbing. Konseling, vol. 2, no. 1, p. 60, 2016, doi: 10.22373/je.v2i1.691.