Vol 11 (2023): February
Islamic Science
Evaluation of the Application of Blended Learning in Arabic Learning at Sidoarjo Junior High School Evaluasi Penerapan Blended Learning pada Pembelajaran Bahasa Arab di Sekolah Menengah Pertama Sidoarjo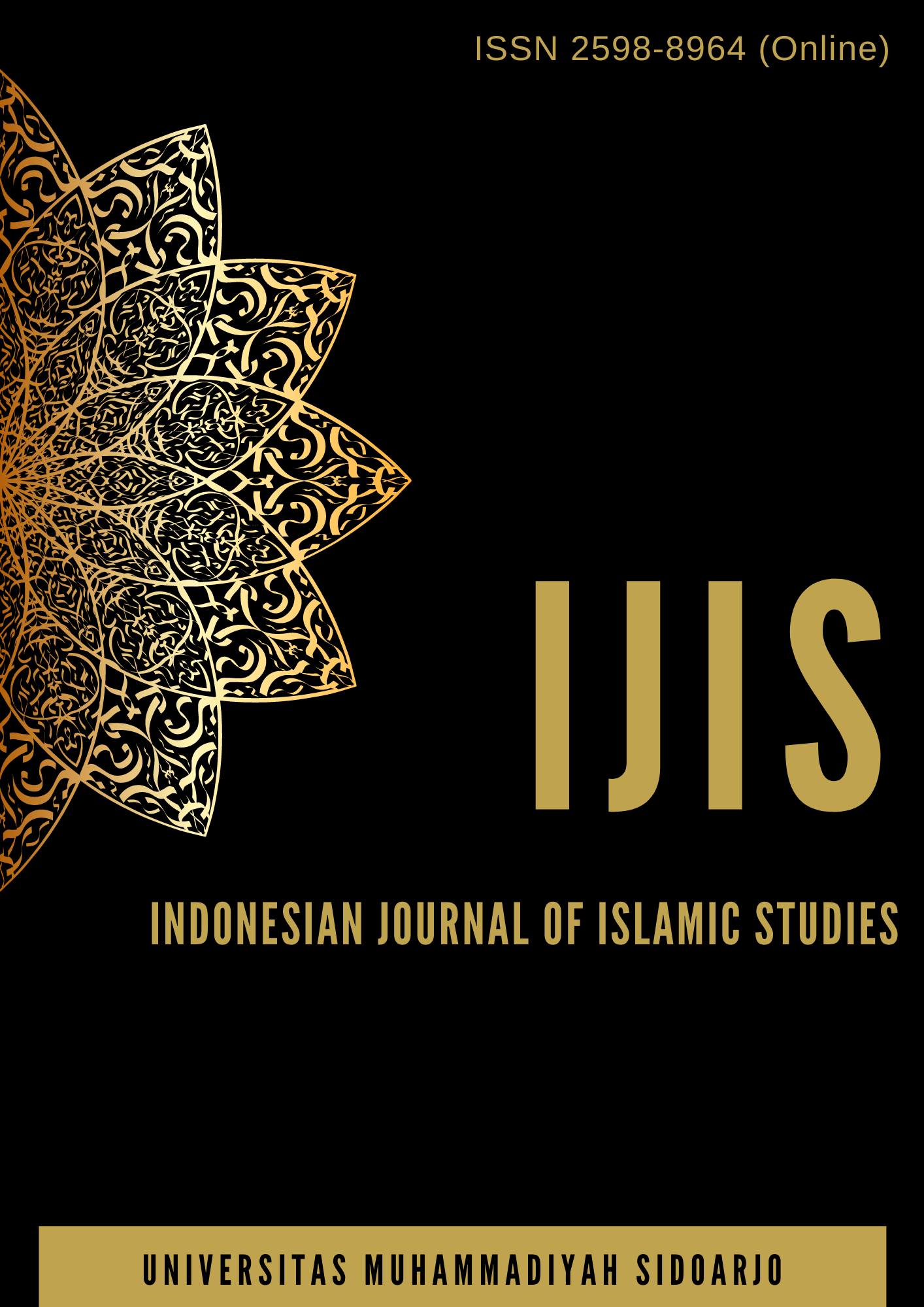 Picture in here are illustration from public domain image or provided by the author, as part of their works
Published
February 27, 2023
Keywords
Blended Learning

,

Arabic Learning
Copyright (c) 2023 Lailatul Farikhah, Farikh Marzuki Ammar
This work is licensed under a Creative Commons Attribution 4.0 International License.
Abstract
Blended learning is a mixture of traditional education as well as an area of ​​electronic education. Blended Learning is defined as Blended from the initial word "Blend" which is a blend or mixing, while learning comes from the word "learn" which means learning, studying, listening. From this explanation, the researcher appointed a research entitled Evaluation of the Application of Blended Learning in Arabic Learning at SMP Muhammadiyah 1 Sidoarjo. The study used qualitative methods with interviews conducted to determine the evaluation of the application of blended learning which was carried out face-to-face.
References
D. I. Suciati, "Penerapan Pembelajaran Blended Learning Pada Masa Pandemi Covid- 19 Di Mi Ma ' Arif Mayak Ponorogo 2020/2021," Iain Ponorogo, 2021.
Ardyansyah And L. Fitriani, "Efektivitas Penerapan Metode Discovery Learning Dalam Pembelajaran Imla '," Vol. 8, No. 2, Pp. 229–244, 2020.
M. Arifin, "Blended Learning Di Perguruan Tinggi: Dalam Hubungannya Dengan Profesionalisme Dosen Dan Kepuasan Belajar Mahasiswa," Universitas Pendidikan Indonesia, 2007.
E. Lutfiyatun, "Gamifikasi Bahasa Arab Dengan Model Blended Learning," Tarbiyatuna J. Pendidik. Ilm., Vol. 6, No. 2, Pp. 117–128, 2021.
D. Puspitarini, "Blended Learning Sebagai Model Pembelajaran Abad 21," Ideguru J. Karya Ilm. Guru, Vol. 7, No. 1, Pp. 1–6, 2022.
B. Mahmud And Hamzah, "Pembelajaran Efektif Dalam Pengajaran Bahasa Arab Tingkat Menengah," J. Bhs. Arab Pendidik. Bhs. Arab, Vol. 1, No. 1, Pp. 23–36, 2020.
R. F. N. Halle, "Penerapan Model Blended Learning Berbasis Whatsapp Untuk Meningkatkan Kemandirian Belajar, Berpikir Kritis, Dan Hasil Belajar Siswa Kelas X Mipa Smak Kesuma Mataram 2018/2019 Pada Materi Usaha Dan Energi," Universitas Sanata Dharma Yogyakarta, 2019.
A. Musgamy, "Tarīqah Al - Qawāid Wa Al -Tarjamah," Vol. 4, No. 2, Pp. 391–402, 2015.
S. Aida, A. Suprapti, And M. Nasiun, "Meningkatkan Keterampilan Membaca Awal Melalui Metode Struktural Analitik Sintetik Dengan Menggunakan Media Audio Visual," J. Ilm. Potensia, Vol. 3, No. 2, Pp. 56–63, 2018.
Nirwana, "Penerapan Metode Tanya Jawab Dalam Meningkatkan Hasil Belajar Pendidikan Agama Islam Di Smp It Plus Al-Mubarak Kecamatan Maros Baru Kabupaten Maros," Universitas Muhammadiyah Makassar, 2020.
A. Saputra And K. Anwar, "Metode Pembelajaran Bahasa Arab Di Madrasah Tsanawiyah Mathal'ul Anwar Sidowaluyo Kalianda Kabupaten Lampunt Selatan," An Naba' J. Pemikir. Dan Penelit. Pendidik. Islam, Vol. 1, No. 2, Pp. 18–25, 2018.